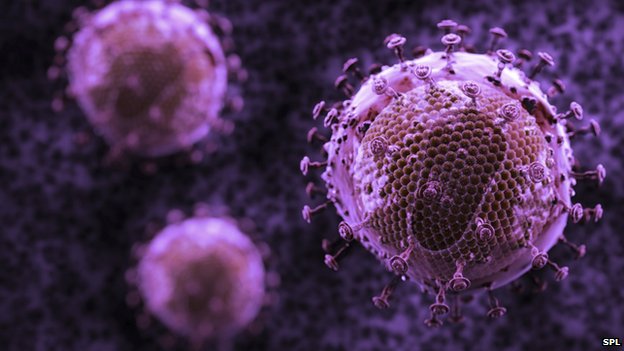 Giving drugs within hours of HIV infection is not a cure, say doctors treating a baby in Milan, Italy.
The newborn infant cleared the virus from their bloodstream, but HIV re-emerged soon after antiretroviral treatment stopped.
---
More on This Story:
"Mississippi Baby" Now Has Detectable HIV, Researchers Find.
Große Enttäuschung Mississippi-Baby nicht geheilt.
نا امیدی بزرگ: نوزاد می سی سی پی شفا پیدا نکرده
---
Doctors had hoped rapid treatment would might prevent HIV becoming established in the body.
Experts said there was "still some way to go" before a cure was found.