Last week, there was quite the hat trick of good news regarding the HIV prevention pill known as pre-exposure prophylaxis, or PrEP.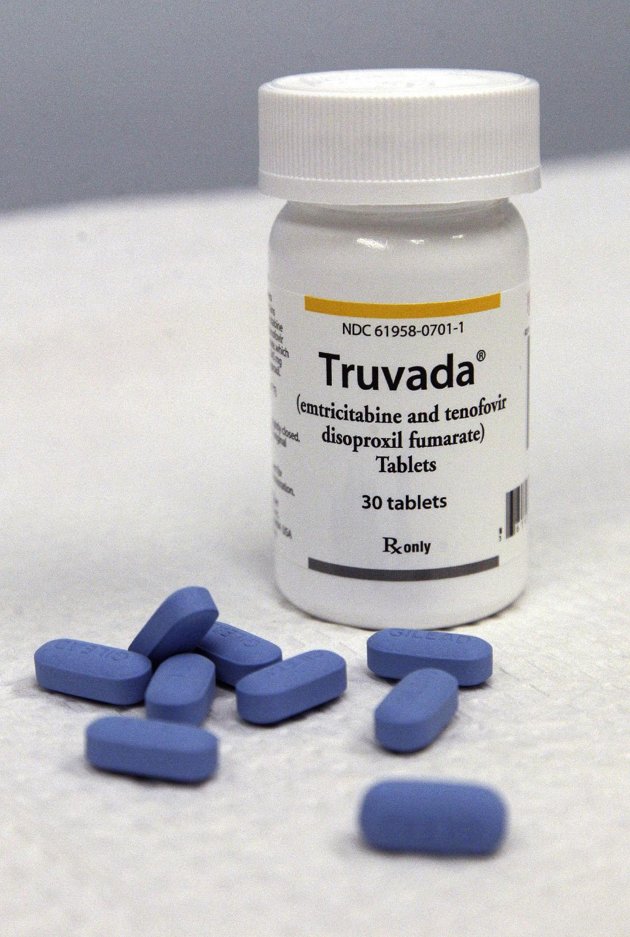 On Wednesday, June 24, Governor Jerry Brown signed a budget for the Golden State that includes $2 million for PrEP outreach and education. That means organizations that advocate for PrEP, such as the Los Angeles LGBT Center, will be able to apply for some of that money and use it to help people learn about and obtain PrEP.
"There are a lot of people who don't even know about PrEP," Aaron Fox of the Los Angeles LGBT Center told HIV Equal. "Especially in communities outside of West Hollywood, and people traditionally shut out of medical care either because of income status or distress to the medical system."
That may include minority men who have sex with men who do not identify as gay, and who are not reached by traditional PrEP messaging. It also can include transgender people who will not go see a doctor for fear of being gawked at in the waiting room. Still other people simply think they cannot afford PrEP and therefore don't even bother with exploring it as an HIV prevention option.
Many people can afford PrEP if they apply for help through patient assistance programs such as that provided by Gilead, the manufacturer of PrEP. There are other programs too, but many people find the paperwork overwhelming.
Funding may allow places like the Los Angeles LGBT Center hire "PrEP navigators," said Fox, director of state health equity and policy at the Center.
"Some people may go to a doctor, get PrEP, show up at the pharmacy and then realize when they have an out of pocket cost…decide it's not for them," Fox said. "Navigators could help hook people up with the patient assistance programs."
The money also could be used for PrEP outreach and messaging, Fox said, saying $2 million "is a start."
Earlier this month, Los Angeles County became the third major public entity to endorse PrEP, following the lead of San Francisco and New York.
Fox stressed that despite some reports circulating to the contrary, none of the California PrEP initiatives are funded by Ryan White money.
PrEP Study iPrEx May Help Boost Vaccine Research
Data from the landmark IPrEX study, the first clinical trial showing that PrEP works in humans, is proving useful to scientists trying to develop an HIV vaccine.
Scientists have discovered that people who took PrEP and did not become infected with HIV exhibited different immune responses than those who did become infected.
The research was co-authored by Dr. Douglas Nixon of George Washington University as well as doctors and scientists from University of Sao Paulo in Brazil and the Gladstone Institutes at University of California San Francisco.
In a news release, Nixon explained that previous research has offered clues how people who become exposed but do not become infected have certain T-cell responses. "The question that has remained unanswered is whether or not these T-cell responses could be protecting people from acquiring systemic HIV infection. The rigor of the placebo-controlled iPrEx trial gave us access to the necessary data and specimens to address that question. What we found was what people have been looking for, for a long time – a correlation between future infection risk and a measureable immune response."
Some HIV activists have asked how immune responses in so-called "elite controllers' ever can be studied if everyone who tests positive for HIV is immediately put on antiretroviral therapy. This is one way that people who do not become infected can continue to be studied safely.
Added Grant: "Whether taking drug or placebo, the observed immune responses were still present, so the protective benefit we saw with PrEP was not due to these immune responses. The discovery that cellular immunity correlates with HIV infection risk is a distinct and very exciting one. I hope it will provide clues leading to an HIV vaccine."
Study: PrEP Safe for People Suffering from Depression
And there's one more piece of research out this week that's has PrEP advocates smiling. Research published this month in the journal AIDS Behavior shows that people on PrEP are no more likely to think about suicide than those who are not on the medication.
The findings contradict earlier research. The study, also coming from iPrEX data and conducted among transgender women and men who have sex with men, is important. Some people suffering from depression do not always practice other safe sex practices, such as using condoms, and may be at higher risk for contracting HIV.
"Depressive symptoms are associated with sexual practices that increase risk for HIV acquisition," said first author Patricia Defechereux, senior research associate at the Gladstone Institutes, in a news release. "The additional protection conferred by PrEP during episodes of depression could avert infections during those especially vulnerable times."
The authors concluded it is safe to use PrEP in conjunction with mental health treatment.
---
By David Heitz, June 28th, 2015
Source: HIV Equal